Why Does Salad Dressing Need To Be Refrigerated Once Opened?
What's a salad without salad dressing? It's one of life's most delightful pleasures and a must for every salad-lover.
A really good dressing can turn a regular bowl of random ingredients into a really great meal. This is particularly true for Caesar salads, especially when made with Kühne Salatfix American Caesar Salad Dressing, available at Puri Pangan Utama.
Delicious, creamy and rich, the Kühne Salatfix American Caesar Salad Dressing goes so well with crunchy romaine, crispy croutons, tangy Parmesan and zesty lemon juice. Put them all together, and voila! You'll have a delicious mixture of flavors that are bold and savory, bright and bracing, delicious and irresistible till the last bite.
Why Do We Need to Refrigerate?
Once you've made and enjoyed your plate of Caesar salad, don't forget to keep your bottle of Kühne Salatfix American Caesar Salad Dressing refrigerated. You might think that salad dressings do not need to be kept chilled but this is far from the truth as most would contain ingredients that could turn rancid if not kept cold.
Caesar salad dressings contain dairy products such as cream, milk, buttermilk, cheese, and egg yolk. These ingredients on their own will obviously go bad when not refrigerated for more than a few hours. Despite being manufactured to greatly slow bacterial growth, it would be best to keep your salad dressing cold to prevent health risks. This is especially true in hot and humid tropical weather like in Bali!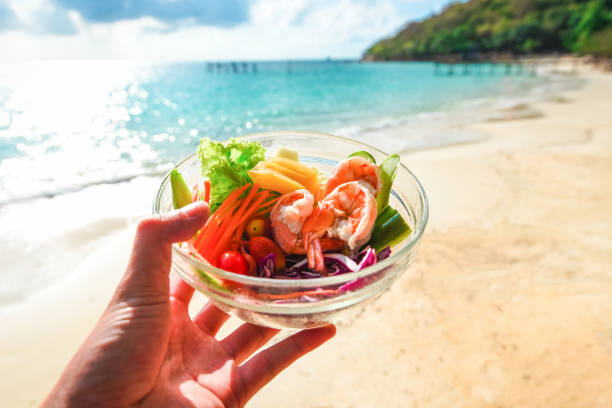 Bottled dressings that were purchased at room temperature and never opened or had their seal broken can stay that way for up to a few months. Once opened, it must be kept refrigerated when not in use. A dressing that was purchased refrigerated must be kept cold. Remember that Kühne Salatfix American Caesar Salad Dressing does not contain any preservatives. So, do take extra care to keep it cold and fresh for your next meal!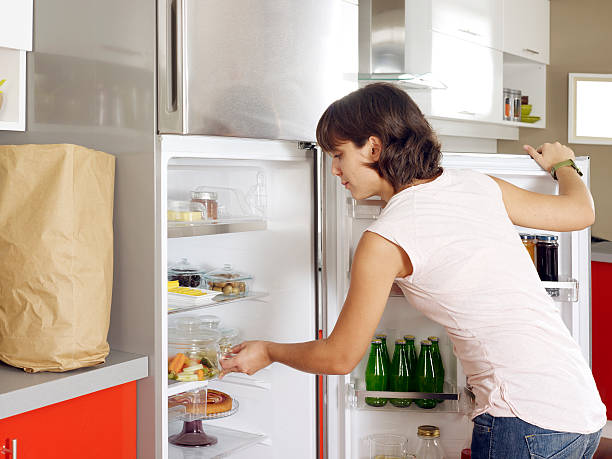 On the other hand, salad dressings that contain only oil, vinegar, and non-perishable spices can be stored at room temperature. Meanwhile, oily dressings like Italian and vinaigrettes should be kept cold after opening too. That's because their key ingredients like shallots and citrus juice will go rancid without refrigeration.
Where to Get Kühne Salatfix American Caesar Salad Dressing
We hope the above information was helpful in keeping your favorite bottle of salad dressing fresh and good! Ready to enjoy a tasty and satisfying dish of Caesar salad in the comforts of your own home? Click here now to purchase a bottle or two of Kühne Salatfix American Caesar. Available at Puri Pangan Utama, the best grocery supplier online in Bali.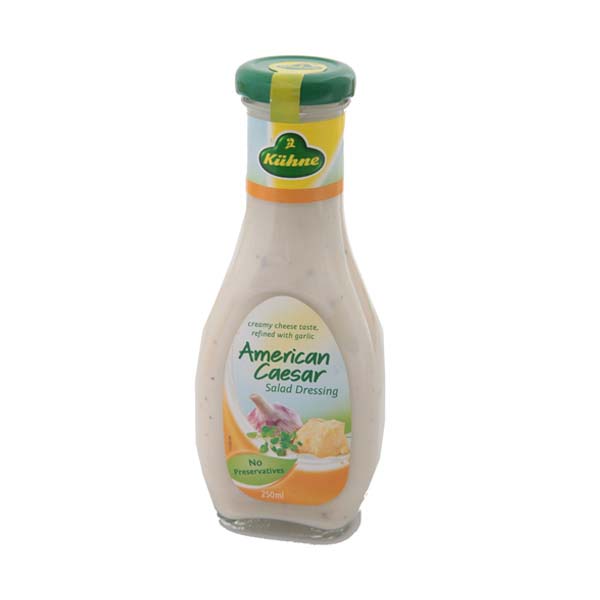 Click Puri Pangan to add Kühne Salatfix American Caesar Salad Dressing to your cart now. Don't forget to visit Puri Pangan Utama for all your cooking, baking and grocery needs!