Try This Food Viral on TikTok: Salmon and Rice Bowl Recipe
Time for another viral TikTok recipe! Thanks to the latest trends on social media, we can all easily try exciting new ways to prepare our favorite foods. This time, it's the Salmon and Rice Bowl Recipe, made famous by TikToker Emily Mariko.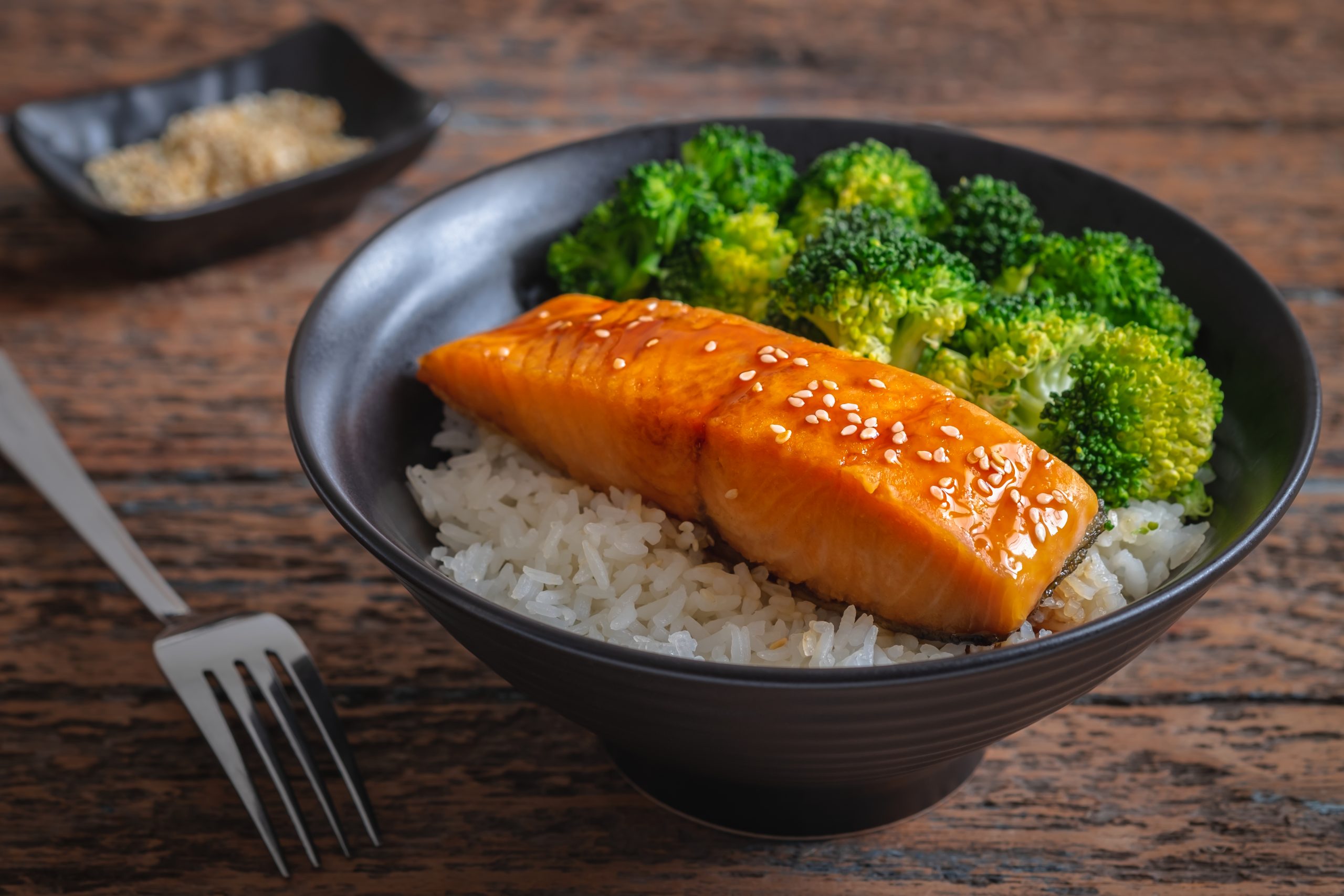 In her video, viewers can see Emily using a fork to flake a piece of leftover salmon. She then places some rice on top and then places an ice cube on the rice under the parchment paper. The dish then goes in the microwave, which causes the ice to melt a little. The rice, however, is now perfectly steamed and wonderfully fluffy! Emily then adds in a variety of ingredients and voila! She has a delicious Salmon and Rice Bowl to enjoy.
To create this dish, you'll only need a few easy ingredients. This delicious, flavorsome and well-balanced meal is ideal for a mid-week dinner. Plus, it's easy to make and it's the perfect balance of protein, carbs and fats. Here's everything you need:
Ingredients:
A Single Ice Cube

Soy Sauce

Honey

Kewpie Mayonnaise

Sriracha

Roasted Seaweed

Kimchi

Avocado Slices
Instructions:
Preheat the oven to 180°C. Cook the white rice.

Defrost the frozen salmon slices. Use paper towels to soak up excess water.

Place the salmon filets onto a line on a baking tray and add a drizzle of soy sauce, honey and cooking oil of your choice.

Rotate the pieces to evenly coat, placing the skin facing down. Cook in the oven for around 10 minutes.

Once the salmon filets are done, flake them with a fork.

Place the flakes of salmon in a bowl and then place a portion of cold white rice on top.

Get an ice cube and place the ice cube in the middle of the rice. Cover with parchment paper.

Place the entire dish in the microwave for about 2 minutes.

Remove the ice cube from the rice and drizzle mayonnaise and soy sauce.

Top with mayo, sriracha, and avocado slices.

Enjoy with roasted seaweed and kimchi!
Ready to start cooking? With fresh frozen salmon from Puri Pangan Utama, the best grocery supplier online Bali, you won't ever go wrong. Impress yourself and your loved ones at any time with this amazing recipe of irresistible and perfectly cooked TikTok Salmon and Rice Bowl Recipe!
Click here now to purchase Fresh Salmon Filet and Organic White Rice with Puri Pangan Utama.