Supplier Frozen Food: The Convenience and Quality of Frozen Food Products
Frozen foods are a great way to stock up on perishable food items like beef, seafood, fish, chicken, duck and even vegetables without having to worry about the meat and vegetables spoiling or about food wastage.
Once frozen at its optimum condition, frozen foods can be kept fresh for up to six months while retaining flavor, texture, taste and nutrients. Frozen foods are safe, healthy, delicious and cost-effective. These are just some of the benefits that restaurants, cafes, hotel kitchens, homemakers and caterers can enjoy when buying frozen foods. Let's take a look at all of the benefits below.
The Benefits Of Frozen Foods
Great Quality & Fresh
Frozen foods are packed while at their optimum freshness – this would seal in the nutrients, vitamins and minerals, taste, texture and flavor. It's also healthy as the foods are frozen with no additional additives or preservatives so that you can get all the benefits of fresh meat and seafood with peace of mind.
Cost-Effective
Frozen foods are cost-effective as they have a longer shelf life that could retain freshness for up to three or six months. This is great news for businesses like restaurants, cafes, caterers and hotel kitchens, and even for homemakers who want only the best and the most premium food experience for their families.
Lasts Longer
Frozen foods are not only cost-effective, but they also last longer and are packed with nutrients and flavor. Most of the time, they are even fresher than non-frozen food products. This is because frozen foods go through stringent quality control from processing to packaging, all the way to logistics, storage and delivery.
Reduced Health Risks
With Bali's hot temperatures and humidity, fresh raw meats and seafood can easily be compromised with bacterial growth which can cause food poisoning and other gastrointestinal diseases. Frozen foods sourced by supplier Puri Pangan Utama is the best way for restaurants, cafes, hotels and caterers to ensure that they get the best quality fresh frozen meats and seafood in Bali easily, consistently and conveniently.
Easy To Store & Transport
Frozen foods are also a sustainable way for you or your customers to enjoy their favorite dishes with minimal waste. Frozen foods can last for months when stored properly in the freezer; you won't have to throw them out when not used immediately. The high standards that frozen food suppliers like Puri Pangan Utama adhere to mean peace of mind and convenience in addition to consistency and quality.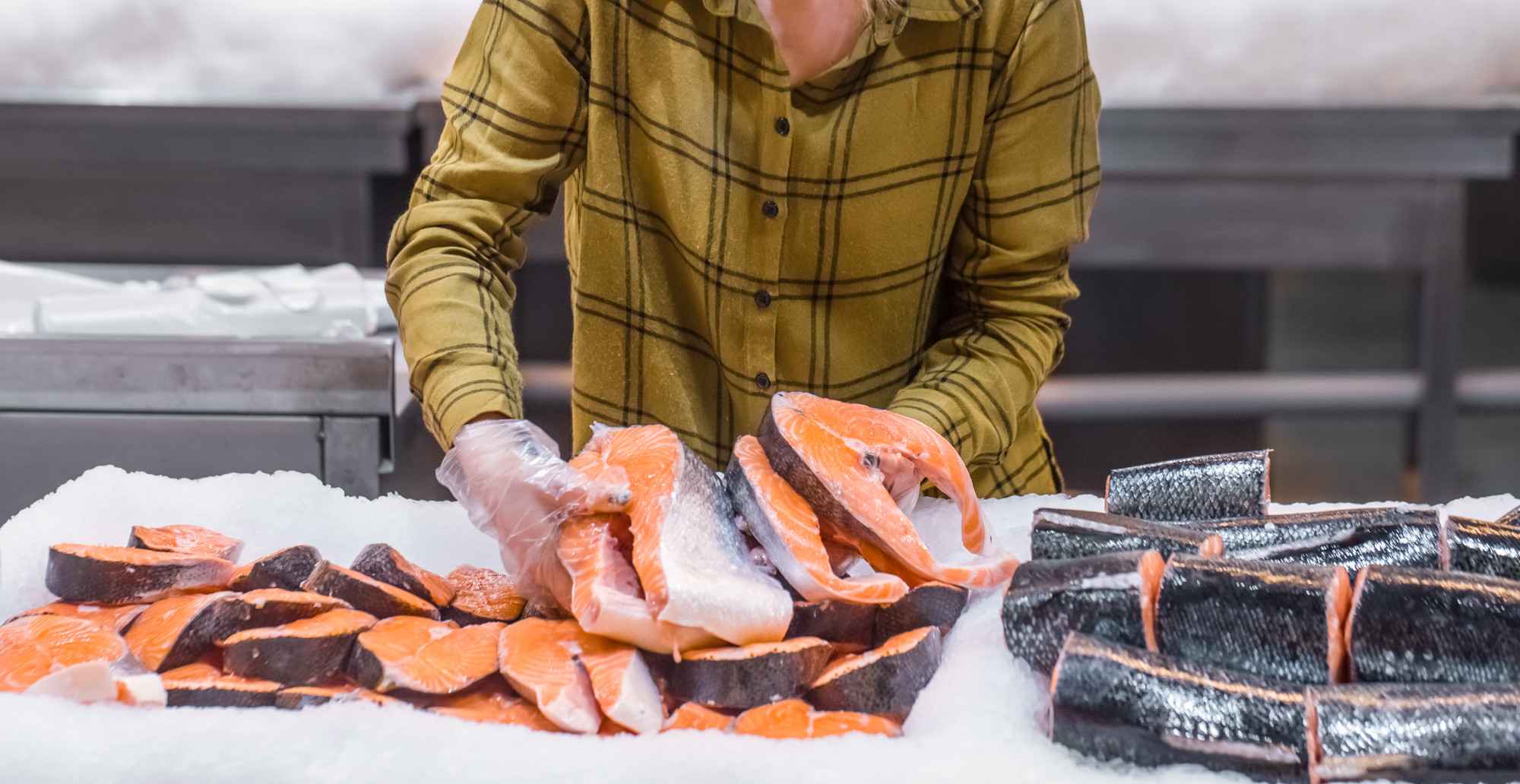 How Do Frozen Distributors Ensure Product Quality?
Supplier frozen food like Puri Pungan Utama, the top frozen food supplier in Bali, is equipped with cutting-edge cold storage, chiller rooms, dry storage rooms, dry goods vehicles, and more than 25 refrigerated trucks to keep all of its frozen food supplies fresh and at optimum quality.
At Puri Pangan Utama, customers can choose from a wide variety of frozen foods, sourced both domestically and internationally including frozen meats, chicken, duck, seafood and fish. These foods will then be delivered straight to your doorstep, whether a hotel kitchen, restaurant, café, store, supermarket, or even your home!
The Best Frozen Food Supplier Bali
Order all the frozen foods that you may need from Puri Pangan Utama today. Choose from frozen beef, fish, chicken, duck, vegetables and seafood, and have them delivered straight to your door anywhere in Bali. Easily order online delivery directly from Puri Pangan Utama's website for a seamless and pleasant shopping experience.
Browse through our product catalog and start shopping with Puri Pangan for all your frozen food needs and cooking, baking and kitchen needs today.