How to Satisfy Your Restaurant Guests (Tips & Tricks)
As a restaurant owner, your customer's experience is essential to your restaurant's success. The key is to deliver a well-rounded customer experience by making them happy with your food, ambiance, and staff that encourage them to return again and again. Plus, it would be even more rewarding when your guests come back bringing a friend or two.
Delighting guests at every visit can probably be your best marketing tool. However, ensuring customer satisfaction consistently isn't as easy as it sounds. In this blog, we will explain further on how to satisfy your restaurant guests.
Give the best ingredients consistently
Food is the main motivation why your guests visit your restaurant. Never sacrifice the quality of your food and beverage. This is one of the major key points that will highly determine your customer satisfaction.
Consistency in delivering the best ingredients is an essential part of your customer's experience. You don't want your customer to enjoy their food during their first visit, and dislike them after on their second visit due to inconsistent quality of ingredients. The best way to ensure your food and beverage's quality is by hiring a trusted food supplier.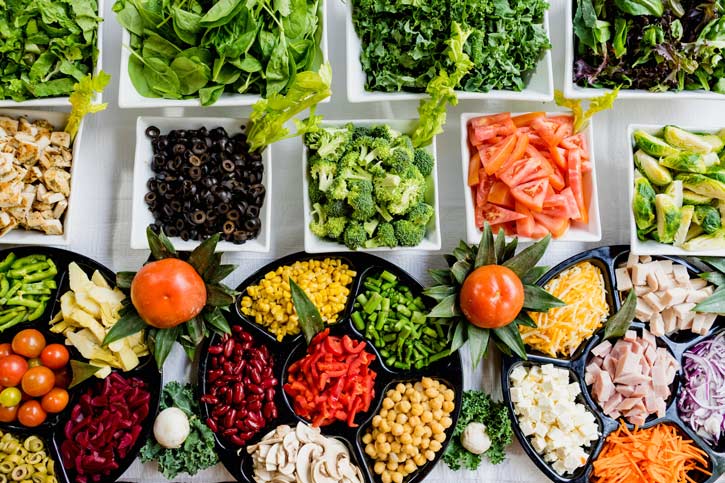 Be well-prepared by ordering through a food supplier
Preparation is also key to satisfy your restaurant guests. Whether small or big, your restaurant should definitely opt to use a food distributor to supply your products. It is more time efficient since you wouldn't need to allocate a shopping time in the morning.
Going to the supermarket may not always guarantee the availability of the products needed. On the other hand, food suppliers with their extensive network can ensure you to supply with the products you need and also provide in large quantities.
Nowadays, orders can also be made online. Simply go through their website and add the items you need to your cart. Your orders will be delivered right at your door steps. By using food supplier, it is more time-efficient and cost-friendly. This gives you to have more energy and time to prepare your menu and your staff to serve the customers.
Train your staff well
Your staffs also play an important role to create a welcoming customer experience. Since they are the first people that will interact directly with your customers, investing your time to train them is necessary. Your customers are guaranteed to be happy when your staffs are extra-friendly. Ensure your staff always welcome and greet customers with a smile. Encourage them to also go the extra-mile.
Reward loyal customers
Loyalty programs always work. By giving your customer something back, this will no doubt make them a happier customer. For example, you can create a program where it offers loyal customers a voucher of IDR 100.000 after their fifth dine in the same month. This is a great way to appreciate them and it also encourages customers to keep on returning.
Puri Pangan Utama is your trusted food distributor in Bali, Indonesia. Established in 1985, we are known island wide as pioneers in frozen food suppliers and distributors. Order your produce from us to provide the best quality ingredients for your customers.