Food Distributor for Local Cake Lovers on Christmas
It's that time of the year again. Grandmothers and master chefs unknowingly compete with one another to create the best Christmas cakes that people of all ages adore so much. While some people enjoy a magical snowy Christmas, in Bali, the joy of the holiday season comes straight from the fires of the oven and stove top.
Is your kitchen ready for a barrage of demands for a variety of Christmas creations? If not, we can help you. Puri Pangan Utama is an online Bali food distributor that has proudly served hotels and restaurants for the past 35 years.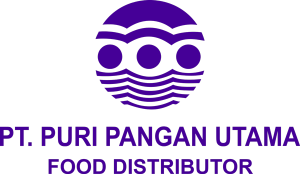 What you can find on our bakery shelf
We take pride in the thorough collection of bakery ingredients at our online store. We serve a great number of cafes with the need to stock high quality ingredients that do not spoil quickly. Take a look at what we offer below:
Butter
The staple of cookies and pastries. We bring you a wide variety of products from Corman. This Belgian dairy company is committed to deliver all the benefits that the Friesian-Holstein cows and green lower north pastures can offer. Discover all their brands, such as the butter sheet, patisy block, solid buttermilk, and premoir margarine.

Improvers
If you are a baking champion, you'll understand that texture is the soulmate of taste in bread. As a living thing, the yeast is the primary driver of taste and texture in dough. A small amount of natural enzymes and emulsifiers will be a special treat for the yeasts, ensuring that they perform better for your baked creation.
Flours
In Bali, Japanese restaurants depend on the high quality Japanese flours to create their custom ramen and udon dough. Several clients who run bakery shops also depend on these variants of flour to create consistent batches of their specialty goods, every single day. We present a collection of flours from Fuji Brand, Nippon Komachi, and Kotobuki. We are also proud to promote Indonesia's very own locally-produced wheat flour by Cerestar.
More bakery products for you
This is just a small peek into what we offer. Flours, improvers, and butter are indeed the staples of bakery businesses. We also offer icing, fondant, pastes, glaze and fillings, premixes, cereals, milk, and of course, yeast. Supplement your kitchen with only the best ingredients available.
About us
Puri Pangan Utama is a hotel and restaurant food distributor in Bali. We are doing our part to fight the spread of COVID-19 by opening the possibility for online grocery shopping. We hope that you can give us feedback on how to make the shopping experience more enjoyable.