Convenient Bakery Paste with Bakels Paste
In the bakery world, any plain bread that has been prepared with dough infused with the best quality yeast and flour (in addition to love) is beautiful. The browning crust and the expansion of volume appear as if all the flavor goodness within it is bursting through the seams. A plain bread with no added flavor is as magical as it gets.
Of course, if you are running a home bakery or a hotel restaurant, it is important to offer a variety of flavors. When adding flavorings to your dough, it eventually comes down to choosing either paste or syrup (or extracts). Some die-hard connoisseurs of vanilla flavors insist on using the good old water-alcohol vanilla bean extract. On the other side of the spectrum, a casual baker may be okay with using ethyl vanillin — fake vanilla. But we are not going in that direction, thankfully.
Of course, the downside of using extracts is that if applied unevenly on the surface of the dough, you'll get a tangy blotch of vanilla on one side of the bread, and none on any other side. Applying extract by mixing in into the dough will also create the risk of uneven distribution — this is why it's generally added last once the bread is finished. The same can be said with syrup. If applied by mixing into the dough, it would still be too runny and will fall to the lower side of the bread as it bakes. Hence, it is generally infused into bakery products after it is well done.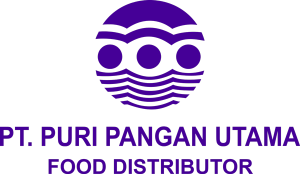 Add Bakels paste before baking, and enrich the flavor while baking
Pastes, on the other hand, are convenient. They have the same consistency as the dough that you are working with. Once mixed in with the dough, the paste is in its natural element; you will get the additional benefit of adding colors as well as evenly distributed flavors. As pastes are normally thickened with at least some concentration of sugar, they add an additional source of food for your yeast. Any sugar that left-over is browned or caramelized in the oven as the bread reaches its fullest potential.
The Bakels Apito series of flavor pastes is ideal for your bakery or restaurant business. If you want to save time and energy in the production stage, Bakels Apito can offer you the speed, and the sweet deliciousness. Don't waste time coating the final product with flavoring after baking. Leave the post-bake final touches to do something extraordinary, delicate and artistic.
Bakels Apito is shelf-stable and resistant to spoilage by mould without preservatives. We offer eight flavor variants from Bakels Apito — banana, espresso, green tea, lemon, mocha, orange, pandan and strawberry pastes, each with corresponding food coloring to create irresistible products.
Order Bakels Paste from Puri Pangan Utama, your next door Bali food distributor.