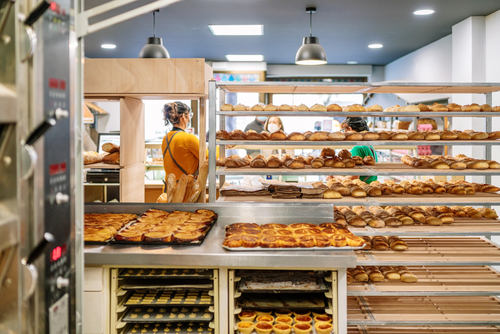 Puri Pangan Utama: Best Baking Supply Store In Bali
Do you own a bakery here in Bali? Or do you just love baking and making homemade pastries and cakes from scratch for your loved ones? Whether you're a professional baker or a beloved homemaker with a passion for baking, you can get the very best ingredients and everything else for your baking needs with Puri Pangan Utama, the best baking supply store in Bali.
In today's post, we'll share why Puri Pangan Utama is the best choice for you to look for superior food ingredients with excellent service and punctual delivery. You can bake or cook delicious, world-class pastries that your families, friends, and customers are guaranteed to love.
Bali's Best & Most Reliable Baking Supply Store
Established in 1985, PT. Puri Pangan Utama is a reputable and trusted baking supply store in Bali, with an excellent and proven track record of exceeding customers' expectations time and time again by consistently providing outstanding quality baking products at competitive rates and five-star service.
Serving hotels, restaurants, and cafes in Bali and Lombok, Puri Pangan Utama is a one-stop baking supply store committed to delivering the finest, highest quality food products. We are fully equipped with state-of-the-art cold storage, chiller rooms, dry storage rooms, dry goods trucks, and more than 25 refrigerated trucks for convenient and hygienic storage and fast delivery.
What Types Of Ingredients Can You Find In A Baking Supply Store?
At Puri Pangan Utama, you'll find everything you need to create and bake all of your favorite pastries, cakes, bread, and cookies. From butter to sheet pastry butter, milk, flour, yeast, and more, our Bakery & Cafe catalog is complete with all the ingredients you need to create delicious baked goods for your customers and loved ones. Shop online now with Puri Pangan Utama by visiting our website and you can find everything you need for all your baking needs in Bali.
Not just a baking supply store, we also offer a wide range of kitchen products such as frozen foods, snacks and biscuits, cooking oil, sauces and spices, frozen meats, frozen vegetables, rice and grain, and noodles. Visit our website and see all the products available to purchase.
Why Choose Puri Pangan Utama?
A complete catalog of baking supplies:

From

sugar

,

flour

,

milk

,

butter

, to

cheddar cheese

and so much more, we have everything you need to bake your favorite treats and wow your customers & loved ones.

Fresh and highest quality ingredients:

We source our ingredients from the best suppliers around the region and the world, so you can be sure that your baked goods will taste their best.

Competitive prices:

We offer our customers the highest quality products at the best value for their money.

Knowledgeable and friendly staff:

We're always happy to help our customers find the right ingredients and answer any questions. We also offer great after-sales service and delivery right to their doorsteps.

Excellent & proven track record:

More than two decades of serving happy customers including

hotels

, restaurants and cafes in Bali.
Premium Ingredients By Puri Pangan Utama

Ready to bake your own premium pastries and other baked goods with high-quality ingredients from Puri Pangan Utama? You can
order online delivery
directly from Puri Pangan website to make your shopping experience easier.
Browse through our catalog for bakery & café or take a look at our product catalog. Start shopping with Puri Pangan for all your cooking, baking, and kitchen needs!