Bakels Cookies and Cakes Demo
Who doesn't love cakes and cookies? It is no surprise these desserts are everyone's all-time favorites. Led by our in-house pastry chef, Ary Saputra, Puri Pangan Utama conducted an event demo with Bakels on April 18th, 2019 at Lais Abadi, based in Jl Drupadi, Renon, Denpasar, showcasing various delicious cookies and cakes.
This event was held in partnership with Bakels, the world-renowned bakery ingredient supplier. During the event, Chef Ary Saputra showed that even with only few cake mixes, the possibility to create various exciting creations are endless, whether it is for a daily home baker or small scale home industry.
The cake mixes featured include chocolate cake mix, red velvet, and basic Apito biscuits to create the following delicious creations: Red Velvet Roll Cake, Crunchy Cookies with Chocolate Filling, Moist Chocolate Muffin, Chili, and Parsley Cheese Cookies, Banana Chocolate Moist Cake, Cashew Nut Dark Chocolate Cookies.
Using Bakels premixes and ingredients, bakers are guaranteed to be able to create various applications efficiently and effectively even with minimum ingredients. In addition to saving time and cost, consumers will also be able to enjoy technical knowledge and support from Puri Pangan Utama to guarantee their baking success!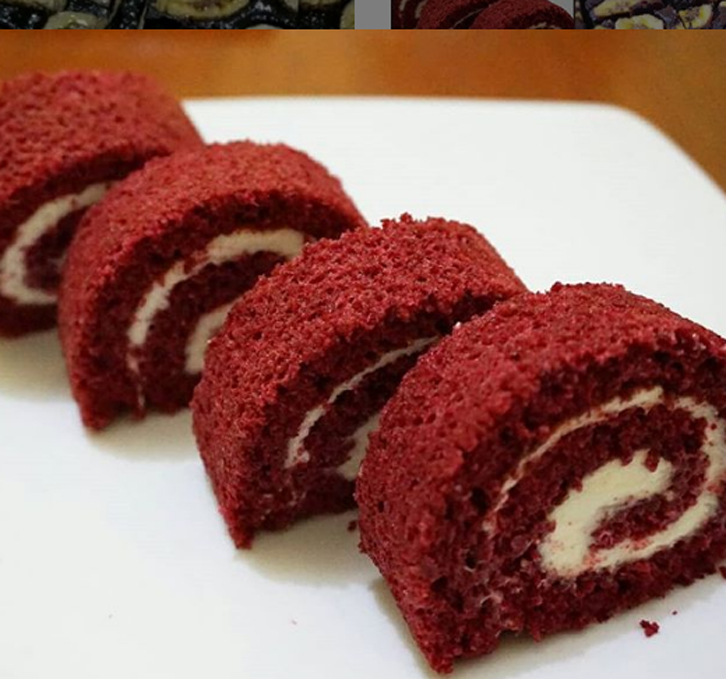 Have a go at making this easy yet delicious Red Velvet Roll Cake:
Red Velvet Roll Cake
-500g Bakels Red Velvet
-6 Egg Yolks
-100ml Vegetable Oil
-100ml Water
Mix all together approximately 2 minutes until uniform, put aside.
Make the meringue
-6 Egg whites
-100g Granulated sugar
-5g Cream of Tar tar
– Mix with electric mixer until stiff peak, put into red velvet batter and mix together.
– Place it into 40x60cm baking pan, 180C approximately 15 minutes.
– Cool down, spread cream, roll, enjoy!
Contact Puri Pangan Utama today for your baking ingredient needs at pangan_utama@yahoo.co.id At Puri Pangan Utama, all the Bakels products are available in bulk Horeca pack. Alternatively, if you require Bakels products in smaller packs, check out Lais Abadi Shop at Jalan Drupadi Denpasar.